Thursday, May 18, 12:00pm, UTC, 2023
I often get messages from new My Take subscribers who are shocked at what they find. They think they are signing up for something focused on a monthly edition. That's the least of it. The main value is a database of some 600 frequently updated resource company evaluations—and counting.
The key word there is "evaluations." It's not just reporting. We summarize each story, give the pros and cons, and then I give my take—a clear thumbs up or down—based on my decades in commodities.
When they first gain access, new clients find my team puts a vast amount of analysis into our database. It just blows them away.
It's hard to grasp until one experiences it.
Another important point is that it's not my take on what you or anyone should be looking at, it's my take on companies requested by clients. This overlaps with my own portfolio, obviously, but it also harnesses the keen minds of our clients to bring more interesting ideas into consideration than I'd likely find on my own.
One more thing: the database isn't like some gigantic old book of company write-ups one has to sort through. Clients can slice and dice the database to generate lists of companies by criteria that interest them.
And there's client Q&A and other features…
No matter how many times I tell people this, they still seem to keep expecting something much more limited and static, like a paper magazine.
So, we thought something of a visual tour might help. Sudarshan Ramesh, the researcher behind our nickel and lithium reports (those are free downloads), put together the following charts. They offer some insight into how the My Take database can be sorted to help clients with their due diligence evaluating resource investments.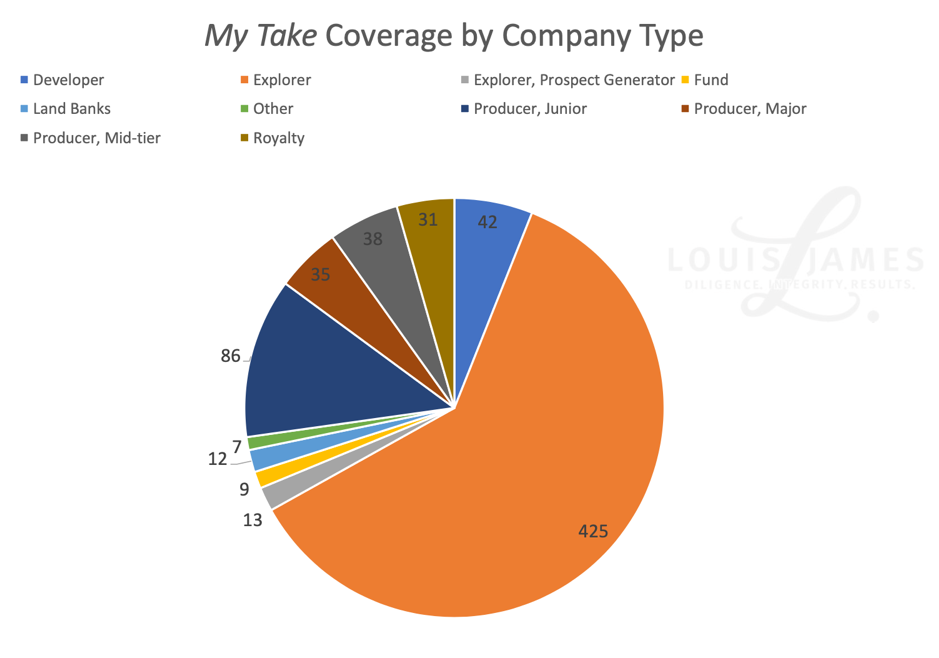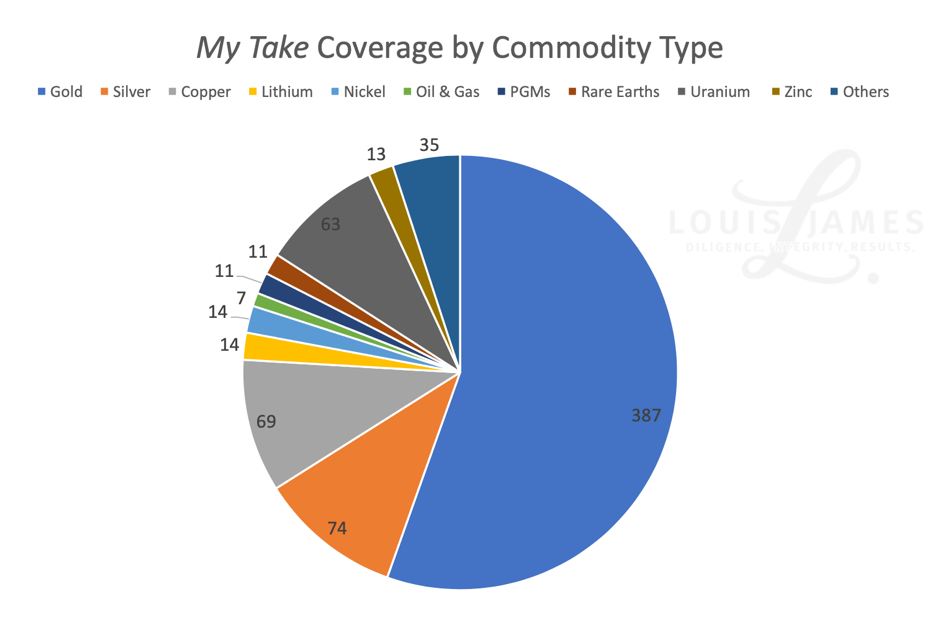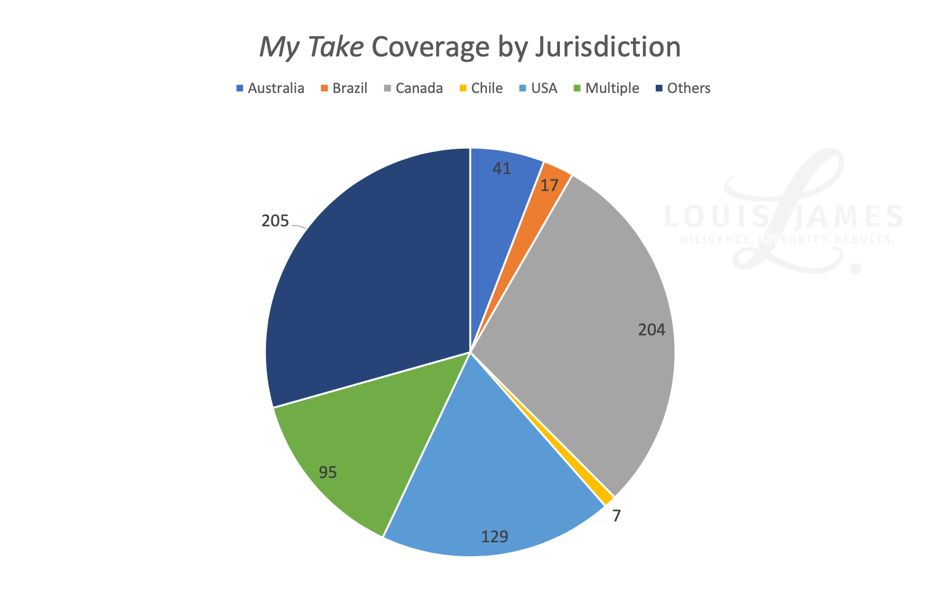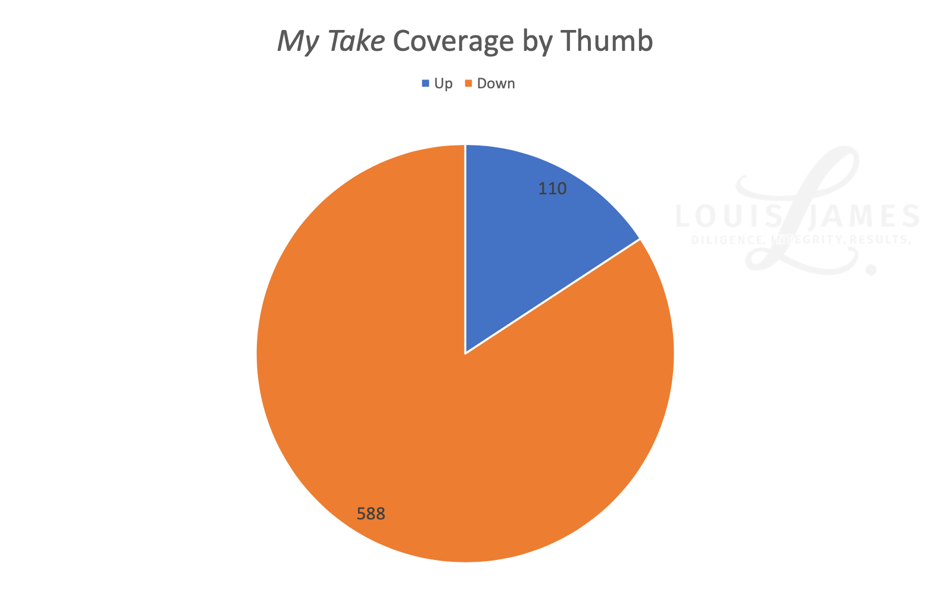 As you can see, most companies get a thumbs-down. Shareholders in those companies are often displeased when they see that stocks they own didn't rate a thumbs-up. I've been called "The Abominable No Man" because I say "no" so often.
But if I didn't discriminate—if I gave everyone a gold star— what use would my takes be?
Discrimination—in its positive sense—is the goal.
I think of My Take being like a due diligence consulting service. And, since it's published for a large audience, I can charge only $50 per month instead of thousands of dollars per hour in consulting fees.
No arm-twisting with fake discounts or phony deadlines, but if you'd like to give My Take a try, there's no time like the present.

Caveat emptor,