Wednesday, March 15, 12:00pm, UTC, 2023
Like it or not, the Green Agenda is here to stay. The electrification of the global economy will continue—not just because of government mandates and incentives, but because consumers want electric cars and more.
This means that the need for "battery metals" will continue to grow—and that's a trend with investment implications.
And lithium is the star of this show.
But after a meteoric rise in 2022—that's been wiped out in 2023—the question is whether it's a rising or falling star.
Our free lithium report covers the essentials of the market, including our own projections for supply and demand—and hence likely price trends.
Novices can get up to speed quickly. Seasoned investors can doublecheck their investment theses.
To download your free copy of our special report on lithium, just enter your email in the box above. This will add you to our free, no-spam Speculator's Digest email list. You can unsubscribe anytime you like… but we hope you'll stick around, as we'll be following up on the report's conclusions in the Digest.
If you do, we won't flood your In Box with junk mail; you'll just receive weekly market insights with original analysis not published anywhere else.
Regardless, I hope you find our free report on lithium valuable.
From it, you'll learn:
4 hypothetical cases for the future of EV demand, lithium supply, and economic growth.
The variable most likely to determine lithium's price in the near term.
Batteries vs. all other uses—a breakdown of how lithium gets consumed.
Which 5 companies are responsible for 70% of global lithium production.
Why investing in the "lithium triangle" can be risky.
How EV sales are likely to dip during a mild recession.
5 tips for avoiding lithium sharks.
Why lithium prices have fallen, despite increasing demand.
Hard numbers behind electric vehicle sales and the lithium market.
How an energy crisis would likely impact the lithium market.
Why there's no agreed-on spot price for lithium.
How much investors should expect EV sales to dip during a 2008-type recession (based on historical data).
The top 8 lithium-rich countries… including a few notoriously unfriendly to miners.
The 3 different lithium deposit types, and the 3 different processing methods.
How the lithium market became more transparent in 2021.
The connection between celebrated tech stocks and some lithium companies.
8 issues that lithium bulls need to keep in mind before betting big.
Soft landing vs. recession—a breakdown of how the lithium market is likely to respond to either outcome.
Again, if you're interested, please register via the free newsletter opt-in box above to download our free report.

Thank you,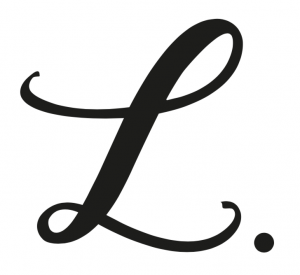 P.S. For those interested in my help with their due diligence in picking lithium stocks, I suggest subscribing to My Take—our Consumer Reports-style service covering hundreds of mining and other resource stocks. We've pulled together an updated summary of the baker's dozen lithium plays covered so far in My Take, available only to subscribers. (Note that subscribers get to make requests for coverage.) Click here to subscribe.