Thursday, January 21, 12:05pm, UTC, 2021
Gold prices remain near record highs, but gold stocks, as a class, remain relatively cheap—compared to gold itself.
It's interesting to look at how many ounces of gold it takes to buy the Dow, a barrel of oil, or one good suit. But it's directly relevant to price gold stocks in gold and silver stocks in silver, as these companies produce or discover these metals. Their value is correctly and materially impacted by changes in the prices of the metals.
Here's an updated version of my "alligator jaw" chart, showing that gold and silver stocks are cheap in the most important terms that matter.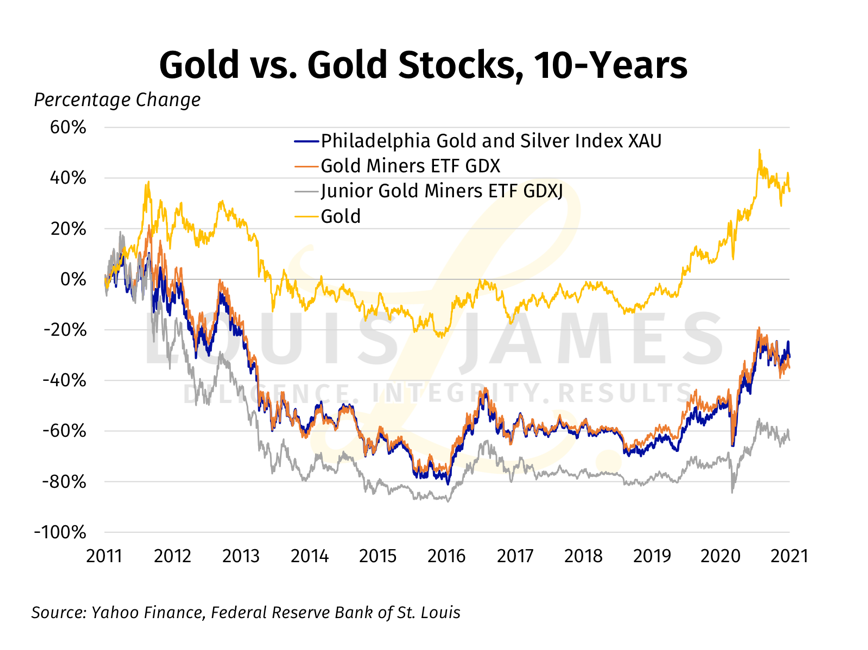 The "jaws" on this chart have closed slightly since the last time I posted a version. Happily, I was right about this being a result of higher share prices, not lower gold and silver prices. Going forward, I expect this trend to continue—with the juniors more than catching up as this bull market enters its mania phase.
This is great news for those new to the sector or those who are still looking to build out their portfolios.
I should point out that the fact that gold stocks are cheap in the terms that matter most doesn't mean they can't get any cheaper.
This could happen if traders misinterpret the post-COVID-19 economic "recovery," or if there's a major liquidity event on Wall Street. I'd view either turn of events as an opportunity to buy or average down.
It could also happen if gold has peaked for this cycle, and it's all downhill from here, for years. But I don't believe this is the case. The big picture tells me that gold is in a correction and consolidation phase before heading higher. That's a big topic for another day.
If you don't agree, then of course you should expect gold stocks, as a class, to head lower (though some individual ones will buck the trend).
But if you do agree with me that gold is heading higher—and silver with extra gusto—then the fact that gold stocks are cheap in real terms is very important. It makes buyers like you and me what we could call "value speculators."
But which are the best stocks to buy?
That depends on your investment goals.
Are you looking for the safest companies that add leverage to the metals? Or are you looking to swing for the bleachers on potential 10-baggers, or even bigger winners? Do you want the extra volatility—to the up and downside—in silver?
I can't answer these questions for you, but I can help you with your due diligence on specific stocks—at least the ones covered in My Take. (There's a current list here, and I do take requests.)
Regardless, the point is that if you're bullish on gold and silver—as I am—then it's not too late to gain leverage to the potential upside via the best of the related stocks.

Caveat emptor,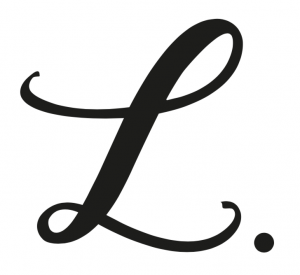 P.S. To be kept abreast of more opportunities, dangers, and issues affecting investors, please sign up for our free, no-spam, weekly Speculator's Digest.