Thursday, March 18, 12:00pm, UTC, 2021
Kitco's Davis Lin follows up with me on our recent conversation on real rates and the dollar-gold exchange rate (often referred to as the price of gold). The last time Fed spoke of making no changes to Fed policy, long bonds leapt, and gold plunged. Yesterday, the opposite happened…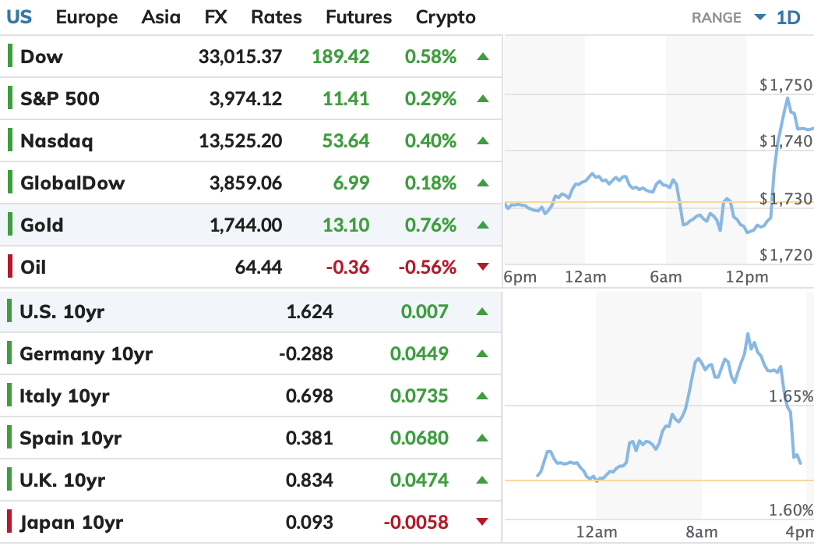 But this irrational exuberance didn't last. Reality has set in today, and bonds are down again, sending rates higher, and gold lower.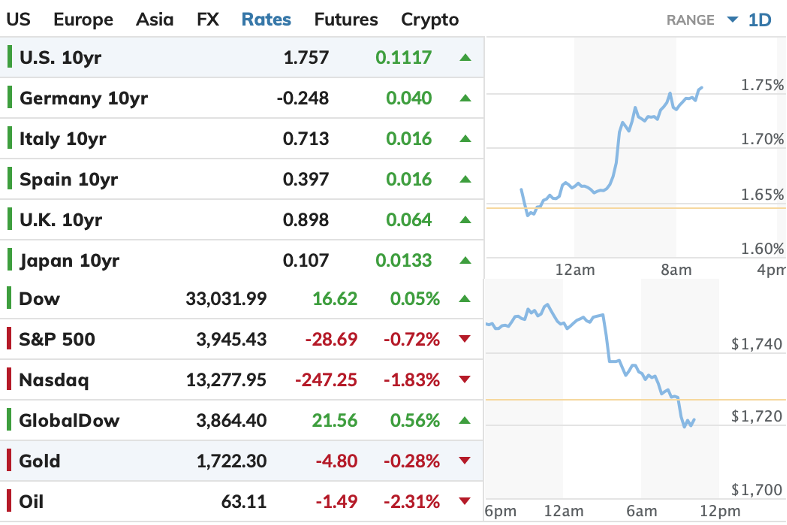 This roller-coaster rise is no fun for gold bugs. But the variable with the most explanatory power in this market over the last 50 years is still working. That tells savvy speculators how to play what comes next.
Short version: Don't panic, seize the day.