Monday, May 03, 02:00pm, UTC, 2021
We've just added evaluations of ten more mineral exploration and mining companies to the My Take database this morning. This time, one copper, one silver, and one oil & gas play got a thumbs-up.
I have not relaxed my due diligence, but I'm pleased. I know many resource investors are looking for new speculative ideas for betting on the epic commodities bull market that's just getting started.
If you're thinking along similar lines, My Take can help.
For only $50 per month, you get instant access to the whole database of some 420 resource company evaluations. You can cancel any time you like, if it's not for you.
You could pay more for a one-time report on just a handful of stocks.
Please review the list below to see if any companies you're interested in are on it, and click here if you'd like to try My Take.
And remember that we take subscriber requests for coverage in future editions.
Thank you for your interest and good luck with your speculative investments.

Caveat emptor,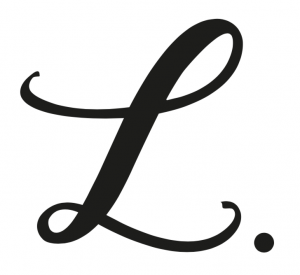 My Takes
Note that some software will incorrectly display the ticker symbols below as links. There are no active links on this list. It simply names the stocks we cover. The dates shown refer to our most recent coverage.
1911 Gold (AUMB.V, HAVXF) — 6/2020
A-Cap Energy (ACB.AX) — 6/2020
Aben Resources (ABN.V, ABNAF) — 12/2020
Abitibi Royalties (RZZ.V, ATBYF) — 9/2020
AbraPlata (ABRA.V, ABBRF) — 3/2021
Adavale Resources (ADD.AX) — 12/2020
Adriatic Metals (ADT1.LSE, ADT.AX, ADMLF) — 12/2020
Africa Oil (AOI.TO, AOIFF) — 12/2020
Aftermath Silver (AAG.V, AAGFF) — UPDATE
Agnico Eagle (AEM, AEM.TO) — 12/2020
Alamos Gold (AGI, AGI.TO) — 12/2020
Alexco Resource Corp. (AXU, AXU.TO) — 3/2021
Alianza Minerals (ANZ.V, TARSF) — 12/2020
Allegiant Gold (AUAU.V, AUXXF) — 6/2020
Alligator Energy (AGE.AX) — 9/2020
Almaden (AAU, AMM.TO) — 12/2020
Altius Minerals (ALS.TO, ATUSF) — 12/2020
Amarillo Gold (AGC.V) — 9/2020
American Creek (AMK.V, ACKRF) — 12/2020
Americas Gold & Silver (USA.TO) — 12/2020
Amex Exploration (AMX.V, AMXEF) — 12/2020
Anaconda Mining (ANX.TO, ANXGF) — 12/2020
Anfield Energy (AEC.V, ANLDF) — 4/2020
Appia Energy (API.C) — 12/2020
Argonaut Gold (AR.TO, ARNGF) — 12/2020
Arizona Metals (AMC.V, AZMCF) — 04/2020
Arizona Silver (AZS.V, AZASF) — 3/2021
Artemis Gold (ARTG.V, ARGTF) — 12/2020
Ascot Resources (AOT.V, AOTVF) — 12/2020
Asanko Gold (AKG, AKG.TO) — 6/2020
ATAC Resources (ATC.V, ATADF) — 12/2020
Atico Mining (ATI.V, ATCMF) — 12/2020
Aura Energy (AEE.AX) — 12/2020
Aurania Resources (ARU.V, AUIAF) — 12/2020
Aurcana (AUN.V, AUNFF) — 3/2021
Aurion Resources (AU.V, AIRRF) — 12/2020
Auryn Resources (AUG, AUG.TO) — 12/2020
Avino Silver (ASM, ASM.TO) — 3/2021
Aya Gold and Silver (AYA.TO, MYAGF) — 3/2021
Azarga Uranium (AZZ.TO, AZZUF) — 12/2020
Azimut Exploration (AZM.V, AZMTF) — 12/2020
Aztec Minerals (AZT.V) — 12/2020
Azucar Minerals (AMZ.V, AXDDF) — 12/2020
Azure Minerals (AZS.AX, AZRMF) — 12/2020
B2Gold (BTG, BTO.TO) — 12/2020
Balmoral Gold (BAR.TO, BALMF) — 5/2020
Bannerman Resources (BMN.AX, BNNLF) — 9/2020
Banyan Gold (BYN.V, BYAGF) — 12/2020
Barksdale Resources (BRO.V, BRKCF) — NEW
Barrian Mining (BARI.V) — 9/2020
Barrick Gold (GOLD, ABX.TO) — 12/2020
Baselode Energy (FIND.V, BSENF) — 12/2020
Battle North Gold (BNAU.TO, BNAUF) — 3/2021
Bayhorse Silver (BHS.V, KXPLF) — 3/2021
Bear Creek Mining (BCM.V, BCEKF) — 3/2021
Bellevue Gold (BGL.AX, BELGF) — 12/2020
Belo Sun Mining (BSX.TO, VNNHF) — 7/2020
Benchmark Metals (BNCH.V, CYRTF) — 12/2020
Benton Resources (BEX.V, BNTRF) — 10/2020
Berkeley Energia (BKY.AX) — 12/2020
BHP (BHP.AX) — 12/2020
Blackrock Gold (BRC.V, BKRRF) — 12/2020
Blackstone Minerals (BSX.AX, BLSTF) — 04/2020
Blue Lagoon Resources (BLLG.C, BLAGF) — 01/2021
Blue Sky Uranium (BSK.V, BKUCF) — 4/2020
Bluestone Resources (BSR.V, BBSRF) — 12/2020
Bonterra Resources (BTR.V, BONXF) — 12/2020
Boss Resources (BOE.AX) — 12/2020
Bravada Gold (BVA.V) — 9/2020
Braveheart Resources (BHT.V, RIINF) — 11/2020
Brixton Metals (BBB.V, BBBXF) — 12/2020
Bunker Hill Mining (BNKR.C, BHLL) — 3/2021
Cabral Gold (SBR.V, CBGZF) — 3/2021
Caldas Gold (CGC.V, ALLXF) — 12/2020
Calibre Mining (CXB.TO, CXBMF) — 12/2020
Callinex (CNX.V, CLLXF) — NEW
Cameco (CCJ, CCO.TO) — 12/2020
Canada Silver Cobalt Works (CCW, CCWOF) — 3/2021
Canagold (CCM.TO, CRCUF) — 04/2020
CanAlaska Uranium (CVV.V, CVVUF) — 12/2020
Canasil Resources (CLZ.V) — 3/2021
Cartier Resources (ECR.V, ECRFF) — 9/2020
Cauldron Energy (CXU.AX) — 9/2020
Centerra Gold (CG.TO, CAGDF) — 12/2020
Cerro de Pasco Resources (CDPR.C, GPPRF) — UPDATE
Chakana Copper (PERU.V, CHKKF) — UPDATE
Champion Iron (CIA.TO, CHPRF) — 12/2020
Chesapeake Gold (CKG.V, CHPGF) — 12/2020
Clean Air Metals (AIR.V, CLRMF) — 1/2021
Clean TeQ Holdings (CLQ.AX, CTEQF) — 12/2020
Coeur Mining (CDE) — 3/2021
Colorado Mining (CXO.V, CLASF) — 12/2020
Columbus Gold (CGT.TO, CGTFF) — 9/2020
Commerce Resources (CCE.V, CMRZF) — 12/2020
Compass Gold (CVB.V, COGDF) — 9/2020
Contact Gold (C.V) — 12/2020
Continental Gold (Taken Over) — 10/2019
CopperBank (CBK.C, CPPKF) — 3/2021
Copper Mountain (CMMC.TO, CPPMF) — NEW
Coral Gold Resources (CLH.V, CLHRF) — 12/2020
Cornerstone Capital (CGP.V, CTNXF) — 12/2020
Corvus Gold (KOR.V, CORVF) — 12/2020
CNNC International (2302.HKG) — 4/2020
Critical Elements Lithium (CRE.V, CRECF) — 8/2020
De Grey Mining (DEG.AX, DGMLF) — 10/2020
Deep Yellow (DYL.AX, DYLLF) — 9/2020
Defiance Silver (DEF.V, DNCVF) — 3/2021
Denison Mines (DNN, DML.TO) — 4/2020
Detour Gold (DGC.TO, DRGDF) — 9/2020
Discovery Metals (DSV.V, DSVMF) — 3/2021
District Metals (DMX.V, MKVNF) — 2/2021
Dolly Varden Silver (DV.V, DOLLF) — 3/2021
Doré Copper (DCMC.V, DRCMF) — NEW
Dundee Precious Metals (DPM.TO, DPMLF) — 01/2021
Dynacor Gold (DNG.TO, DNGDF) — UPDATE
e-Cobalt Solutions (Taken Over) — 6/2020
Eagle Plains Resources (EPL.V) — 9/2020
East Asia Minerals (EAS.V, EAIAF) — 5/2020
Eastmain Resources (ER.TO, EANRF) — 8/2020
Eclipse Gold Mining (EGLD.V, EGLPF) — 9/2020
Eldorado Gold (EGO, ELD.TO) — 6/2020
Elemental Royalties (ELE.V, ELEMF) — 12/2020
Eloro Resources (ELO.V, ELRRF) — UPDATE
Ely Gold Royalties (ELY.V, ELYGF) — 9/2020
Empress Royalty (EMPR.V, EMPYF) — NEW
EMX Royalty Corp. (EMX, EMX.V) — 9/2020
enCore Energy (EU.V, ENCUF) — 9/2020
Endeavour Mining (EDV.TO, EDVMF) — 9/2020
Endeavour Silver (EXK, EDR.TO) — 3/2021
Energy Fuels (UUUU, EFR.TO) — 4/2020
EnviroLeach Technologies (ETI.C, EVLLF) — 6/2020
Equinox Gold (EQX, EQX.TO) — 9/2020
Equity Metals (EQTY.V, NNADF) — 3/2021
Erdene Resources (ERD.TO, ERDCF) — 8/2020
Ero Copper (ERO.TO, ERRPF) — 11/2020
Eskay Mining (ESK.V, ESKYF) — 2/2021
Euro Sun Mining (ESM.TO, DPNFF) —7/2020
Evolution Mining (EVN.AX, CAHPF) — 11/2020
Evrim Resources (EVM.V, EMRRF) — 9/2020
Excellon Resources (EXN.TO, EXLLF) — 3/2021
Excelsior Mining (MIN.TO, EXMGF) — 2/2021
Falco Resources (FPC.V, FPRGF) — 6/2020
Filo Mining (FIL.V, FLMMF) — 7/2020
Fiore Gold (F.V, FIOGF) — 6/2020
First Majestic (AG, FR.TO) — 3/2021
First Mining (FF.V, FFMGF) — 9/2020
First Vanadium (FVAN.V, FVANF) — 7/2020
Fission Uranium (FCU.TO, FCUUF) — 9/2020
Fission 3.0 (FUU.V, FISOF) — 4/2020
Fortuna Silver Mines (FSM, FVI.TO) — UPDATE
Forum Energy Metals (FMC.V, FDCFF) — 6/2020
Fosterville South (FSX.V, FSXLF) — 9/2020
FPX Nickel (FPX.V, FPOCF) — 2/2020
Franco-Nevada (FNV, FNV.TO) — 9/2020
Freegold Ventures (EVL.TO, FGOVF) — 6/2020
Freeport MxMoRan (FCX) — 4/2020
Fremont Gold (FRE.V, USTDF) — 9/2020
Fresnillo (FRES.LSE) — UPDATE
Galiano Gold (formerly Asanko) (GAU, GAU.TO) — 6/2020
Galway Metals (GWM.V) — 9/2020
GAMCO Global Gold… (GGN) — 4/2020
Garibaldi Resources (GGI.V, GGIFF) — 7/2020
Gatling Exploration (GTR.V, GATGF) — 9/2020
Gatos Silver (GATO, GATO.TO) — 3/2021
Generation Mining (GENM.TO, GENMF) — 8/2020
Genesis Metals (GIS.V, GGISF) — 11/2020
GFG Resources (GFG.V, GFGSF) — 6/2020
Giga Metals (GIGA.V, HNCKF) — 2/2020
Global Atomic (GLO.TO) — 4/2020
GoGold Resources (GGD.TO, GLGDF) — 3/2021
Gold Fields (GFI) — 3/2021
Gold Resource Corp. (GORO) — 1/2020
Gold Standard Ventures (GSV, GSV.TO) — 9/2020
Gold Terra (YGT.V, TRXXF) — 6/2020
Gold X Mining (GLDX.V, SSPXF) — 6/2020
Goldcliff Resource Corp. (GCN.V, GCFFF) — 6/2020
Golden Arrow (GRG.V, GARWF) — 12/2020
Golden Minerals (AUMN, AUMN.TO) — 6/2020
Golden Tag Resources (GOG.V, GTAGF) — 9/2020
Golden Valley Mines (GZZ.V, GLVMF) — 4/2020
GoldMining (GOLD.TO, GLDLF) — 7/2020
GoldON Resources (GLD.V, NCMBF) — 2/2021
Goldplay Exploration (GPLY.V) — 6/2020
GoldQuest (GQC.V, GDQMF) — 2/2021
GoldSpot Discoveries (SPOT.V, GDDCF) — 6/2020
Goliath Resources (GOT.V, GGTHF) — 12/2019
GoviEx Uranium (GXU.V, GVXXF) — 4/2020
GR Silver (formerly Goldplay) (GPLY.V) — 3/2021
Gran Colombia (GCM.TO, TPRFF) — 10/2020
Granada Gold Mine (GGM.V, GBBFF) — 04/2020
Granite Creek Copper (GCX.V, GCXXF) — NEW
Great Bear Resources (GBR.V, GTBDF) — 9/2020
Great Bear Royalties (GBRR.V, GBRBF) — NEW
Great Panther (GPL, GPR.TO) — 3/2021
Great Thunder Gold (GTG.C, GTGFF) — 12/2020
Group Ten Metals (PGE.V, PGEZF) — 6/2020
GT Gold (GTT.V, GTGDF) — 9/2020
Hannan Metals (HAN.V, HANNF) — 9/2020
Harte Gold (HRT.TO, HRTFF) — 9/2020
Hecla Mining (HL) — 3/2021
Heliostar Metals (HSTR.V, RGCTF) — 2/2021
HighGold Mining (HIGH.V, HGGOF) — 9/2020
HIVE Blockchain Technologies (HIVE.V, HVBTF) — 9/2020
Hochschild Mining (HOC.LSE, HCHDF) — UPDATE
Horizonte Minerals (HZM.LSE, HZM.TO, HZMMF) — 11/2020
Hummingbird Resources (HUM.L, HUMRF) — 04/2020
Hycroft Mining Holding (HYMC) — 11/2020
IAMGOLD (IAG, IMG.TO) — 4/2020
Impact Silver (IPT.V, ISVLF) — 3/2021
Integra Resources (ITR.V, IRRZF) — 9/2020
International Tower Hill (THM, ITH.TO) — 7/2020
Irving Resources (IRV.C, IRVRF) — 9/2020
IsoEnergy (ISO.V, ISENF) — 9/2020
Ivanhoe Mines (IVN.TO, IVPAF) — 9/2020
Jaguar Mining (JAG.TO, JAGGF) — 9/2020
Japan Gold (JG.V, JGLDF) — 4/2020
Jervois Mining (JRV.AX, JRV.V, JRVMF) — 3/2020
Josemaria Resources (JOSE.TO, NGQRF) — 7/2020
K2 Gold (KTO.V, KTGDF) — 3/2021
K92 Mining (KNT.V, KNTNF) — 9/2020
Karora Resources (KRR.TO, KRRGF) — 9/2020
Kazatomprom (KAP.LSE) — 12/2020
Kinross Gold (KGC) — 9/2020
Kirkland Lake Gold (KL, KL.TO) — 9/2020
Klondike Gold (KG.V, KDKGF) — 9/2020
Kodiak Copper (KDK.V, KDKCF) — 11/2020
Kootenay Silver (KTN.V, KOOYF) — 3/2021
KORE Mining (KORE.V, KOREF) — 9/2020
Kutcho Copper (KC.V, KCCDD) — 7/2020
Kuya Silver (KUYA.C, KUYAF) — UPDATE
Lara Exploration (LRA.V, LRAXF) — 01/2021
Laramide Resources (LAM.TO, LMRXF) — 4/2020
Leagold Mining (Taken Over) — 2/2020
Libero Copper (LBC.V, LBCMD) — 04/2020
Liberty Gold (LGD.TO, LGDTF) — 9/2020
Lion One Metals (LIO.V, LOMLF) — 9/2020
Loncor (LN.TO, LONCF) — 10/2020
Lucara Diamond (LUC.TO, LUCRF) — 10/2019
Lumina Gold (LUM.V, LMGDF) — 9/2020
Luminex Resources (LMNX) — 4/2020
Lundin Gold (LUG.TO, FTMNF) — 9/2020
Lundin Mining (LUN.TO, LUNMF) — 11/2020
Lynas Corp (LYC.AX) — 9/2020
MacDonald Mines (BMK.V) — 9/2020
MAG Silver (MAG, MAG.TO) — 3/2021
Mako Mining (MKO.V, MAKOF) — 2/2021
Mandalay Resources (MND.TO, MNDJF) — 4/2020
Maple Gold Mines (MGM.V, MGMLF) — 11/2020
Marathon Gold (MOZ.V, MGDPF) — 9/2020
Maritime Resources (MAE.V, MRTMF) — 3/2020
Maverix Metals (MMX, MMX.TO) — 6/2020
Mawson Gold (MAW.TO) — 9/2020
McEwen Mining (MUX, MUX.TO) — 12/2019
Metalla Royalty (MTA.V, MTAFF) — 9/2020
Metallic Minerals (MMG.V, MMNGF) — 3/2021
Metallis Resources (MTS.V, MTLFF) — 4/2020
Mexican Gold Mining (MEX.V, MEXGF) — 8/2020
Midas Gold (MAX.TO, MDRPF) — 12/2019
Midland Exploration (MD.V, MIDLF) — 9/2020
Millrock Resources (MRO.V, MLRKF) — 6/2020
Minaurum Gold (MGG.V, MMRGF) — 3/2021
Minco Silver (MSV.TO, MISVF) — 3/2021
Minera Alamos (MAI.V, MAIFF) — 6/2020
Mineral Mountain (MMV.V, MNRLF) — 9/2020
Mineworx Technologies (MWX.V, MWXRF) — 9/2019
Mirasol Resources (MRZ.V, MRZLF) — 10/2019
Monarch Gold (MRQ.TO, MRQRF) — 11/2020
Montage Gold (MAU.V) — 2/2021
Mountain Boy Resources (MTB.V, MBYMF) — 7/2020
MP Materials (MP) — NEW
Nevada Copper (NCU.TO, NEVDF) — 4/2020
Nevada Exploration (NGE.V, NVDEF) — 8/2019
New Found Gold (NFG.V) — 11/2020
New Gold (NGD, NGD.TO) — 3/2020
New Pacific Metals (NUAG.V, NUPMF) — 3/2021
Newcrest Mining (NCM.AX, NCMGY) — 2/2021
Newmont (NEM, NGT.TO) — 5/2020
NewRange Gold (NRG.V, NRGOF) — 9/2020
NexGen Energy (NXE, NXE.TO) — 5/2020
Nexus Gold (NXS.V) — 9/2020
Nighthawk Gold (NHK.TO, MIMZF) — 9/2020
Nomad Royalty (NSR.TO, NSRXF) — 11/2020
Northern Dynasty (NAK, NDM.TO) — 9/2020
Northern Superior (SUP.V, NSUPF) — 3/2021
Northern Vertex Mining (NEE.V, NHVCF) — 6/2020
Nova Royalty (NOVR.V) — 11/2020
NovaGold Resources (NG, NG.TO) — 6/2020
Nova Minerals (NVA.AX, NVAAF) — 04/2020
Novo Resources (NVO.V, NSRPF) — 9/2020
NuLegacy Gold (NUG.V, NULGF) — 7/2020
O3 Mining (OIII.V, OQMGF) — 9/2020
OceanaGold (OGC.TO, OCANF) — 01/2020
Omineca Mining (ORE.V, ORZCF) — 8/2020
Orca Gold (ORG.V, CANWF) — 11/2020
Orea Mining (OREA.TO, OREAF) — 2/2021
Orezone Gold (ORE.V, OCANF) — 7/2020
Orla Mining (OLA.TO) — 9/2020
Oroco Resource Corp. (OCO.V, ORRCF) — 2/2021
Osino Resources (OSI.V, OSIIF) — 6/2020
Osisko Development (ODV.V, RNGTF) — 2/2021
Osisko Mining (OSK.TO, OBNNF) — 6/2020
Osisko Royalty (OR, OR.TO) — 9/2020
Outcrop Gold (OCG.V, MRDDF) — 3/2021
Paladin Energy (PDN.AX, PALAF) — 4/2020
Palladium One (PDM.V, NKORF) — 2/2021
Pan American Silver (PAAS, PAAS.TO) — UPDATE
Paramount Gold (PZG) — 10/2020
Peninsula Energy (PEN.AX) — 9/2020
Plateau Energy Metals (PLU.V, PLUUF) — 4/2020
Platinum Group Metals (PLG) — 9/2020
Precipitate Gold (PRG.V, PREIF) — 8/2020
Premier Gold (PG.TO, PIRGF) — 9/2020
Pretium Resources (PVG, PVG.TO) — 9/2020
Prime Mining (PRYM.V, PRMNF) — 10/2020
Probe Metals (PRB.V, PROBF) — 9/2020
Prophecy Development (PCY.V, PRPCF) — 6/2020
Prosper Gold (PGX.V, PRGCF) — 2/2021
Pure Gold (PGM.V, LRTNF) — UPDATE
QMX Gold (QMX.V) — 9/2020
Quebec Precious Metals (CJC.V, CJCFF) — 9/2020
Radisson Minerals (RDS.V, RMRDF) — 9/2020
Radius Gold (RDU.V, RDUFF) — 2/2021
Rare Element Resources (REEMF) — 2/2020
Regulus Resources (REG.V, RGLSF) — 12/2019
Renaissance Gold (REN.V, RNSGF) — 6/2020
Revival Gold (RVG.V, RVLGF) — 5/2020
Reyna Silver (RSLV.V, RSNVF) — 3/2021
Rio2 (RIO.V, RIOFF) — 7/2020
Rise Gold (RISE.C, RYES) — 3/2020
Riverside Resources (RRI.V, RVSDF) — 6/2020
Rokmaster Resources (RKR.V, RKMSF) — 2/2021
RosCan Gold (ROS.V, RCGCF) — NEW
Rover Minerals (ROVR.V, ROVMF) — 04/2020
RoxGold (ROXG.TO, ROGFF) — UPDATE
Royal Gold (RGLD) — 6/2020
Royal Nickel (RNX.TO, RNKLF) — 8/2020
Rupert Resources (RUP.V, RUPRF) — 11/2020
Sabina Gold and Silver (SBB.TO, SGSVF) — 9/2020
Sailfish Royalty (FISH, SROYF) — 8/2020
Sandfire Resources America (SFAFF) — 9/2020
Sandspring Resources (SSP.V) — 6/2020
Sandstorm Gold (SAND, SSL.TO) — 9/2020
Santacruz Silver (SCZ.V) — 3/2021
Scottie Resources (SCOT.V, SCTSF) — 6/2020
Seabridge Gold (SA, SEA.TO) — 6/2020
Sibanye-Stillwater (SBSW, SSW.JSE) — 8/2020
Silver Bull Resources (SVB.TO, SVBL) — 9/2020
Silver Dollar (SLV.C, SLVDF) — 3/2021
Silver Elephant (ELEF.TO, SILEF) — 3/2021
Silver Lake Resources (SLR.AX, SVLKF) — 9/2020
Silver Mines (SVL.AX) — 3/2021
Silver One Resources (SVE.V, SLVRF) — 3/2021
Silver Sands (SAND.C) — 3/2021
Silver Spruce Resources (SSE.V) — 9/2020
Silver Tiger (SLVR.V, SLVTF) — NEW
Silver Viper (VIPR.V, VIPRF) — 3/2021
Silvercorp (SVM, SVM.TO) — 3/2021
SilverCrest Metals (SILV, SIL.TO) — 3/2021
Skeena Resources (SKE.V, SKREF) — UPDATE
Skyharbour Resources (SYH.V, SYHBF) — 2/2021
Solaris Resources — 9/2020
Southern Empire Resources (SMP.V) — 9/2020
Southern Silver (SSV.V, SSVFF) — 3/2021
Spanish Mountain Gold (SPA.V, SPAZF) — 7/2020
Sprott, Inc. (SII.TO, SPOXF) — UPDATE
Sprott Physical Gold and Silver Trust (CEF, CEF.TO) — 4/2020
SSR Mining (SSRM, SSRM.TO) — 9/2020
St Barbara (SBM.AX, STBMY) — 9/2020
Standard Uranium (STND.V) — 5/2020
Steppe Gold (STGO.V) — 9/2020
StrikePoint Gold (SKP.V, STKXF) — 3/2021
Strategic Metals (SMD, SMDZF) — 4/2020
Summa Silver (SSVR.V, SSVRF) — 3/2021
Sun Metals (SUNM.V, SMTTF) — 3/2020
Taiga Gold (TGC.V, TGCDF) — 7/2020
Taseko Mines (TGB, TKO.TO) — 8/2020
Teranga Gold (TGZ.TO, TGCDF) — 7/2020
TerraX Minerals (TXR.V, TRXXF) — 6/2020
Teuton Resources (TUO.V, TEUTF) — 12/2020
Texas Mineral Resources (TMRC) — 3/2020
Thunderstruck Resources (AWE.V, THURF) — 6/2020
TMAC Resources (Taken Over) — 6/2020
Tonogold Resources (TNGL) — 1/2020
Torchlight Energy (TRCH) — 2/2020
Torex Gold (TXG.TO, TORXF) — 7/2020
Transition Metals (XTM.V, TNTMF) — 9/2020
Treasury Metals (TML.TO) — 9/2020
Trilogy Metals (TMQ, TMQ.TO) — 9/2020
Triumph Gold (TIG.V, TIGCF) — 2/2021
Trillion Energy (TCF.C, TCFF) — NEW
Troilus Gold (TLG.TO, CHXMF) — 9/2020
Tudor Gold (TUD.V, TDRRF) — 9/2020
Turquoise Hill (TRQ, TRQ.TO) — 12/2020
U.S. Gold (USAU) — 3/2021
U3O8 (UWE.TO, UWEFF) — 4/2020
Ucore Rare Metals (UCU.V, UURAF) — 6/2020
UEX Corp. (UEX, UEXCF) — UPDATE
Ur-Energy (URG, URE.TO) — 4/2020
Uranium Energy Corp. (UEC) — 4/2020
Uranium Participation Corp. (U.TO, URPTF) — UPDATE
Uranium Royalty Corp (URC.V, URCCF) — 4/2020
ValOre Metals (VO.V, KVLQF) — 3/2021
Vangold Mining (VGLD.V) — 3/2021
Velocity Minerals (VLC.V, VLCJF) — 9/2020
Victoria Gold (VIT.V, VITFF) — 9/2020
Victory Metals (VMX.V) — 1/2020
Vimy Resources (VMY.AX) — 9/2020
Vista Gold (VGZ, NGZ.TO) — 7/2020
Viva Gold (VAU.V, VAUCF) — 9/2020
Vizsla Resources (VZLA.V, VIZSF) — 3/2021
Vox Royalty (VOX.V, VOXCF) — 11/2020
VR Resources (VRR.V, VRRCF) — 7/2020
Wallbridge Mining (WM.TO, WLBMF) — 9/2020
Wesdome Gold Mines (WDO.TO, WDOFF) — 9/2020
West Vault Mining (WVM.V, WVMDF) — 04/2020
Western Copper and Gold (WRN, WRN.TO) — 10/2020
Western Uranium and Vanadium (WUC.C, WSTRF) — 8/2020
Westhaven Ventures (WHN.V, WTHVF) — 9/2020
Wheaton Precious Metals (WPM, WPM.TO) — 3/2021
White Gold (WGO.V, WHGOF) — 6/2020
Winston Gold Corp. (WGC.C, WGMCF) — 11/2020
Xtierra (XAG.V) — 9/2020
Yamana Gold (AUY, YRI.TO) — 6/2020