Friday, August 19, 12:00pm, UTC, 2022
This interview is unusual in that both the CEO and the VP for Exploration stepped into the pit with me. It's even more so because they'd already seen what I've written about their company in My Take—and they didn't like it. This made for a lively conversation, as you can imagine, but also an informative one.
This map from the company's corporate presentation is the one I referred to in the interview, saying that to me it looks like the deposits are in valleys.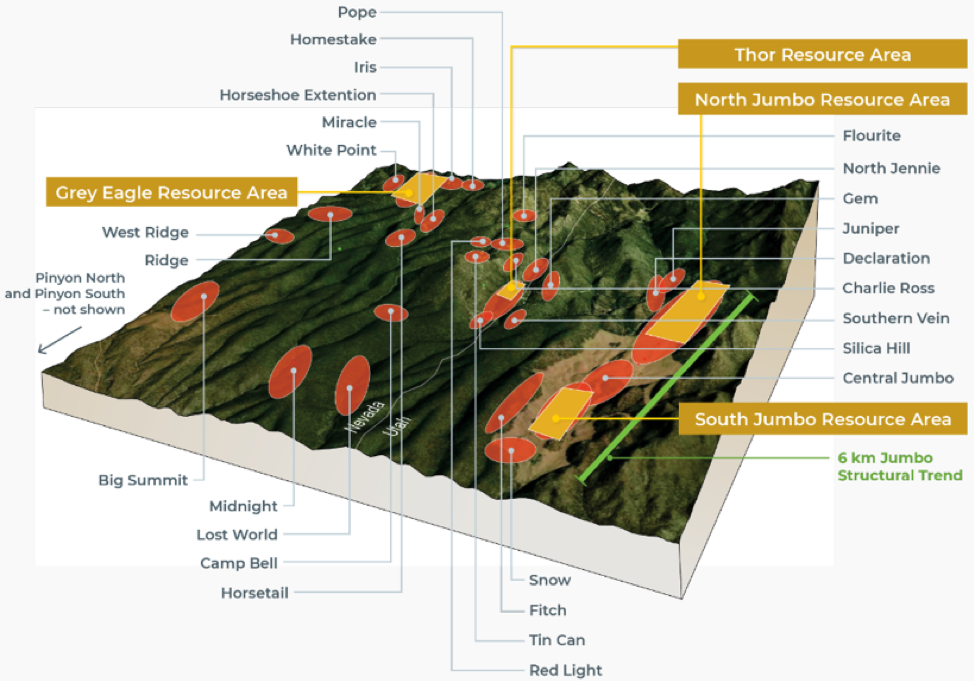 And this is the section diagram I referred to.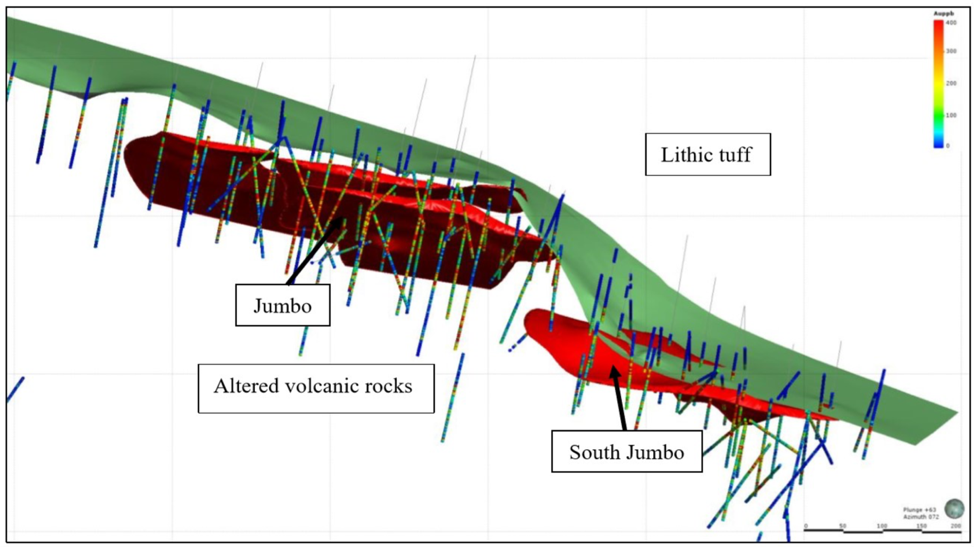 I'll be mulling over management's answers. Meanwhile, kudos to management for taking me on in the pit.
Reminder: I do not accept payment from issuers. I do these interviews free of charge to cover stories of interest to my readers. These interviews should not be seen as recommendations or endorsements. I try to ask the hard questions any investor should ask, but it's up to each of us to give careful thought to what we make of the answers. (No arm-twisting, but we do cover companies I interview in My Take.)