Wednesday, October 13, 12:00pm, UTC, 2021
Despite being dubbed "Darth Silver" by some folks on YouTube, StockPulse invited me to speak at their 2021 Silver Symposium in Coeur d'Alene, Idaho. So, I buckled on my light-saber and went to battle for reason, evidence, and discipline over hype and propaganda.
Before getting into my case for setting aside what we think "should" happen to silver and paying attention to what's actually happening, I reminded the audience that I'm bullish on silver.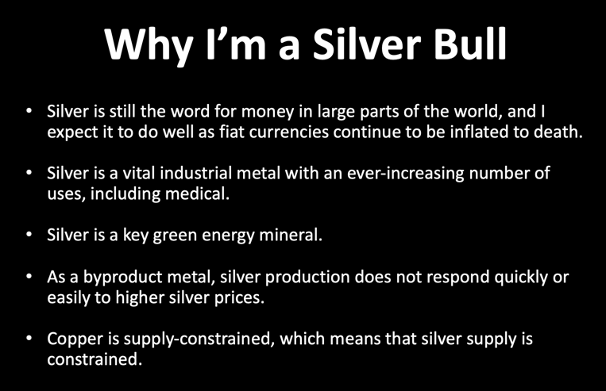 Indeed, one of the stocks atop The Independent Speculator shopping list at present is an emerging, high-grade silver play.
But I know some investors have no patience for, nor interest in those who say anything other than that their favorite investment is about to go much higher. So, while it felt a bit silly to feel compelled to do so for a group of mature adults, I reminded the audience of common fallacies emotional investors often make…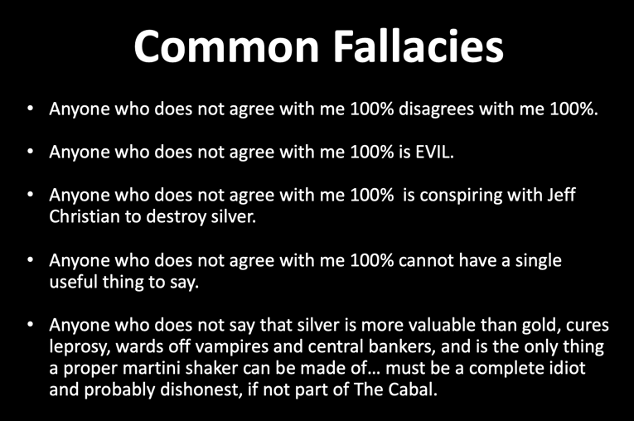 I was trying to make the points memorable with humor (a previous comparison to Darth Vader is how I got the Darth Silver nickname). But the funny thing is that Jeff Christian was in the audience when I showed this slide. Jeff has made himself a top target of silver bug fury with his aggressive denial of silver market manipulation and defense of COMEX policies. Fortunately, he took my joke in stride.
At any rate, I then went over my research on why silver's role may be changing…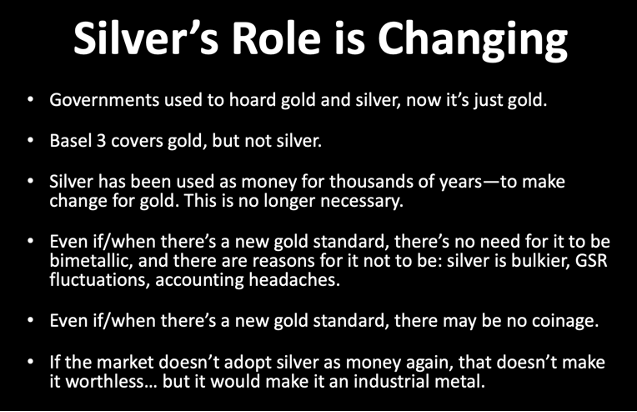 … and what silver bugs like me need to keep in mind going forward.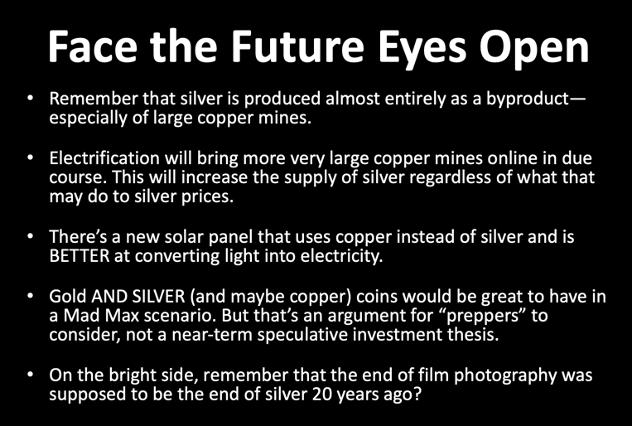 But the most important point was not about silver at all.
It's that it's fine for hard money advocates to rally behind a cause we believe in, but that as disciplined speculators seeking profit, we can't let hype trump reason.
If we ignore facts we don't like, we open ourselves up to major losses when things don't go as we'd like.
This makes it dangerous for investors to make decisions in an "echo chamber" populated entirely by people who agree with their views—and who stomp on anyone who dares say anything different.
It also makes investors vulnerable to promoters pushing stock in crappy companies by appealing to their emotions in support of their cause.
So, I closed by saying that it's fine for silver bugs or anyone else to disagree with me, but they should appreciate any source—not just me—that presents them with unbiased facts to consider, not just hype.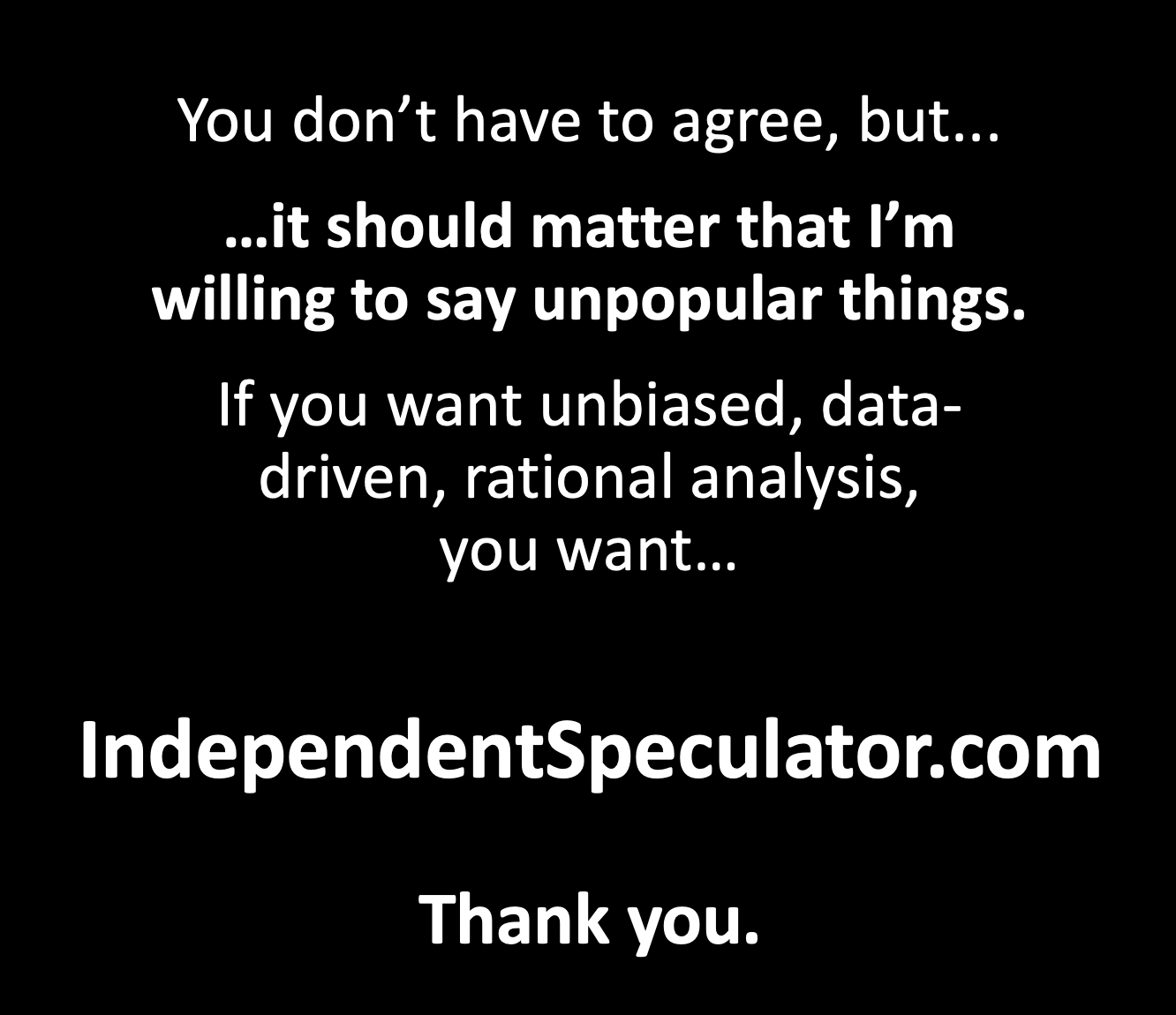 Oddly enough, I didn't get booed off the stage.
Jeff Christian did correct me on the timing of government silver dishoarding, but no one attacked me at all.
Maybe it's just easier to be incendiary in social media, where no one can punch you in the face. More likely, it's the 20% who are unreasonable loudmouths who get 80% of the attention online.
Whatever the reason, the silver die-hards who gathered in Idaho for this summit were reasonable.
I find this greatly encouraging—and it bodes well for their investment outcomes.
The key takeaway—my reason for sharing these slides as a permanent Speculator's Digest post—is that cheerleaders can be dangerous to our investment outcomes.
It may be no fun to confront challenges to our key investment theses, but successful speculators seek it out.
As philosopher-novelist Ayn Rand said: "Check your premises."
That's what I try to do as a disciplined, independent speculator.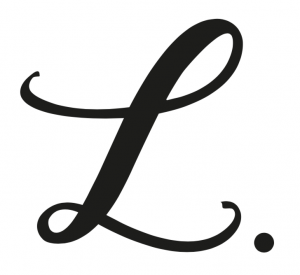 P.S. To be kept abreast of more opportunities, dangers, and issues affecting investors, please sign up for our free, no-spam, weekly Speculator's Digest.