Tuesday, August 18, 12:00pm, UTC, 2020
On Tuesday, August 11, 2020, the Russian government announced that it has approved a COVID-19 vaccine for widespread use on the public. The same day, gold prices dropped more than 5% and silver prices fell more than 15%. This makes it reasonable to ask if the two are related.
This is a particularly important question for monetary metals investors, as more good news on the virus front is expected. In fact, I've seen reports of new studies suggesting that, even without a vaccine, herd immunity may be much easier to achieve than feared earlier.
That's great news for all of us on this planet—but I don't think it spells doom for gold.

Here's why:
In general, fear tends to boost gold prices only for short periods of time. Even the US going to war in the middle east failed to send gold much higher, as many had expected. The financial sector's emotion as regards COVID-19 seems to me to be more akin to annoyance than fear at this time.

Gold bottomed in late 2015—four years before COVID-19 became an issue.

Gold really started taking off after the "Powell pivot" in December of 2018. This not only shows that the price of gold is not primarily driven by COVID-19, it is driven by monetary policy.

Gold and silver have performed strongly since the March panic, despite receding fears on the COVID-19 front—and a string of positive news on the vaccine front.

The economic situation remains dire. Easy money policy from the Fed and other central banks, as well as generous fiscal policy in the US and other countries, is likely to continue for the rest of this year and beyond.

This is the most bullish environment for monetary metals that I've seen in my career.
But if this is so, why did gold and silver tank when Russia announced its vaccine?
I'm tempted to write it off as coincidence, but I won't.
I do think that the news took on exaggerated importance in some investors' minds, initially. The chorus of alarm that rose from the scientific community in response to the announcement was immediate. Even if Russians stole the most advanced research from around the world (as widely reported), there's no way they could have adequately tested a vaccine so quickly. This much was evident as soon as the Russian vaccine news hit the wires. The whole sorry episode reeks of publicity designed to keep the domestic population calm.
My view is that the sell-off relates to gold raced to new nominal all-time-highs faster than many expected.
This had industry insiders as well as momentum-chasers new to the sector primed and ready to head for the exits at the first hint of trouble. That's what the Russian vaccine news was; a hint of trouble in the minds of people who mistakenly believe that gold is up this year because of the virus.
Once the retreat started, stops were triggered and there was a rush to the exits completely out of proportion to the news of the day.
In my view, it's particularly telling that gold did not keep falling. That's quite different from the one-day spike over $1,900 in 2011, or the two-day spike over $800 in 1980.
As I type, one week later—and after more good news on the virus front—gold is back above $2,000 and silver is over $28.
I don't claim to know the future, but this price action tells me gold is consolidating before moving higher.
So, what happens if the US or some other country makes a more credible announcement of a COVID-19 vaccine this fall? Not much, probably. Most investors expect this to happen. It should be priced in.
But if a new vaccine does spark another temporary hit on gold and silver prices, I'd see that as a great opportunity.
What's happening to gold and silver is fundamentally a monetary phenomenon. This has been bullish for both metals for years. And I expect it to remain so for years to come.
That's my take,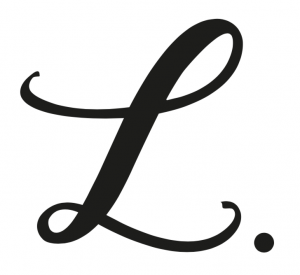 P.S. To be kept abreast of more opportunities, dangers, and issues affecting investors, please sign up for our free, no-spam, weekly Speculator's Digest.