Friday, November 04, 12:00pm, UTC, 2022
Markets dropped sharply when the FOMC raised interest rates 75 basis points, entirely as expected. So Kitco's David Lin wanted my take on what this means and what investors should expect, going forward.
Hint: This week's rate hike is not the key takeaway. I generally don't believe Powell on any critical points, but I do believe him when he essentially promised that the Fed will break the economy to tame inflation.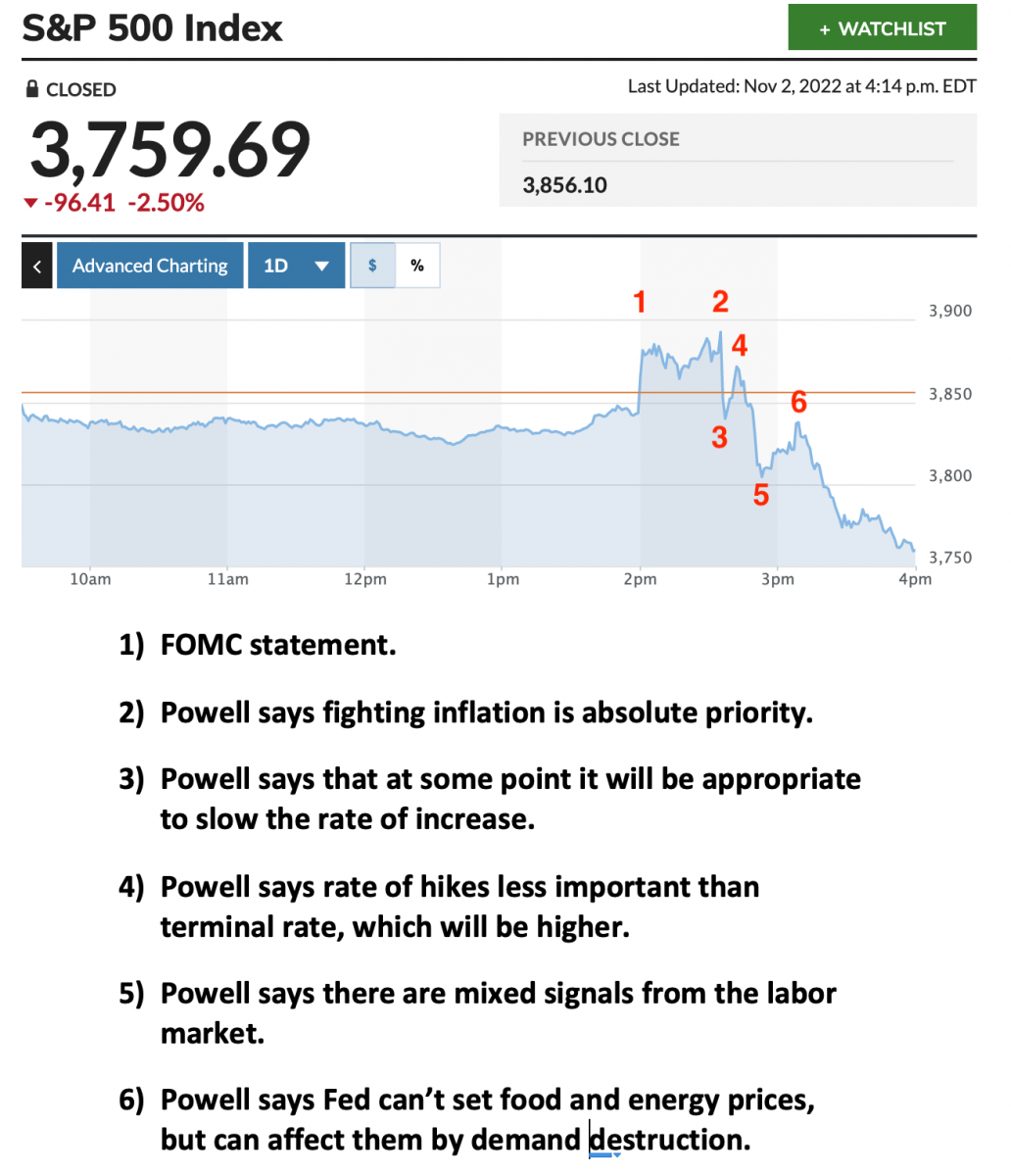 I shared my annotated chart of market reaction to Powell's comments. That took us to my outlook, which remains a call for stagflation. That brought up some of the memes I've posted recently on the subject. I'm glad David got a kick out of those (you can see more on my Twitter account or in my free, weekly digest, but the important takeaways regard how to position our portfolios accordingly—what I'd buy, why, and when. We talked about gold, silver, copper, uranium, oil, and more.
We wrapped up with a quick dive into key points affecting the mining industry today. I'm sorry to say that's not looking great, in the near term, but it's vital for resource speculators to look at things as they are, not as we wished them to be. I highly recommend this timely interview, covering important factors all investors should consider today.
Time stamps:
0:00 — Fed rate hike and market reaction
7:47 — Efficient markets and investing
11:41 — Fed outlook
17:16 — Job losses
20:46 — Financial markets
24:20 — Inflation memes
26:26 — Elon Musk's Twitter plans
35:53 — Mining stocks