Friday, October 30, 12:00pm, UTC, 2020
Grasping what's important about company news is vital to all investors. Most understand financial results well enough. But in the resource sector—whether it's exploring for gold, drilling for oil, building a mine, or plating copper—press releases are often so full of jargon, they're hard to read. Teasing out the key points is almost impossible if we don't understand the lingo.
Sometimes, I suspect companies do this deliberately. Bury mediocre exploration results in a bunch of geo-jargon, and maybe people will think the key numbers are better than they are.
Regardless—and even if we assume good intentions all around—we still need to understand how the results of companies we own affect our investments.
The Independent Speculator is here to help.
I've learned a lot over my years in this space, but I'm not actually a geologist, so I've asked two of the ones I respect the most to join me in answering any questions you may have:

WHAT: Live geology Q&A session
FACULTY: Brent Cook, Ron Parratt, and Lobo Tiggre (Louis James)
WHEN: Saturday, December 5, 2020, at 12 noon, US Eastern Standard Time.
WHERE: YouTube: https://youtu.be/E_y9pQLbI10
COST: FREE

Professional geologists take years to learn what they know, so I won't call this a master class. But I think we can cover the basics any resource speculator should know. And we'll do our best to answer any questions that may have been puzzling or nagging you.
Most of my readers probably know who Brent and Ron are, but for any who may not…
Ron Parratt has over 40 years of experience exploring for precious metals, including service with Santa Fe Pacific Gold, Homestake Mining Company, AuEx Ventures, and Renaissance Gold Inc. During these years, Ron had direct involvement in the discovery of the Rabbit Creek (now Twin Creeks), Lone Tree, Trenton Canyon, Gold Hill, and Long Canyon gold deposits.
Ron is a graduate of Purdue University with degrees in geochemistry and economic geology. He is a Certified Professional Geologist with the American Institute of Professional Geologists, a Registered Geologist in California, and a Professional Geologist in Wyoming. He is a Fellow of the Society of Economic Geologists and a past President of the SEGF Foundation. He is also a past President of the American Exploration and Mining Association. Ron is a Distinguished Member of the Society for Mining, Metallurgy and Exploration and a past board member of the society.
Brent Cook is an economic geologist and mining analyst who has been involved in the minerals exploration and mining business for 36 years. During this time, he has evaluated and valued grassroots through feasibility stage projects involving nearly all deposit types in over 60 countries. In 1997 he got tired of promoters making all the money on questionable properties while he was left standing soaking wet in the jungle and joined Rick Rule at Global Resource Investments (now Sprott-Global). He was principal mining analyst at Global until going independent again in 2002. Since then he has been an independent analyst and advisor to several investment funds and high net worth individuals. He is the founder and an advisor to the acclaimed investment letter Exploration Insights which covers the mining sector, focusing on what they are buying, selling, and avoiding with their own money.
But isn't Brent—a newsletter writer—my competitor?
Yes, but he was also one of my mentors when I first started in this business. And he's absolutely brutal about calling a spade a spade, so I trust him.
As for Ron, he's one of the most reasonable, no-hype, and successful mine-finders I've ever met. Over the years, we've driven all over Nevada kicking rocks. Ron never tired of answering my questions about them.
I've probably learned more about geology from Ron than any other single person.
So… You've got questions, we've got answers.
Please make sure you have a (free) YouTube account so you can set a reminder and join us for our live Q&A session on December 5.
And if you subscribe to our YouTube channel, you'll be kept in the loop on more events like this.
We'll do our best to help you out.
Sincerely,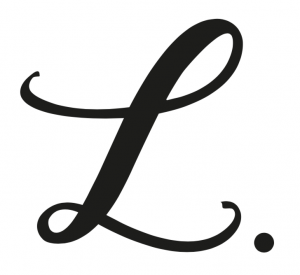 P.S. To be kept abreast of more opportunities, dangers, and issues affecting investors, please sign up for our free, no-spam, weekly Speculator's Digest.